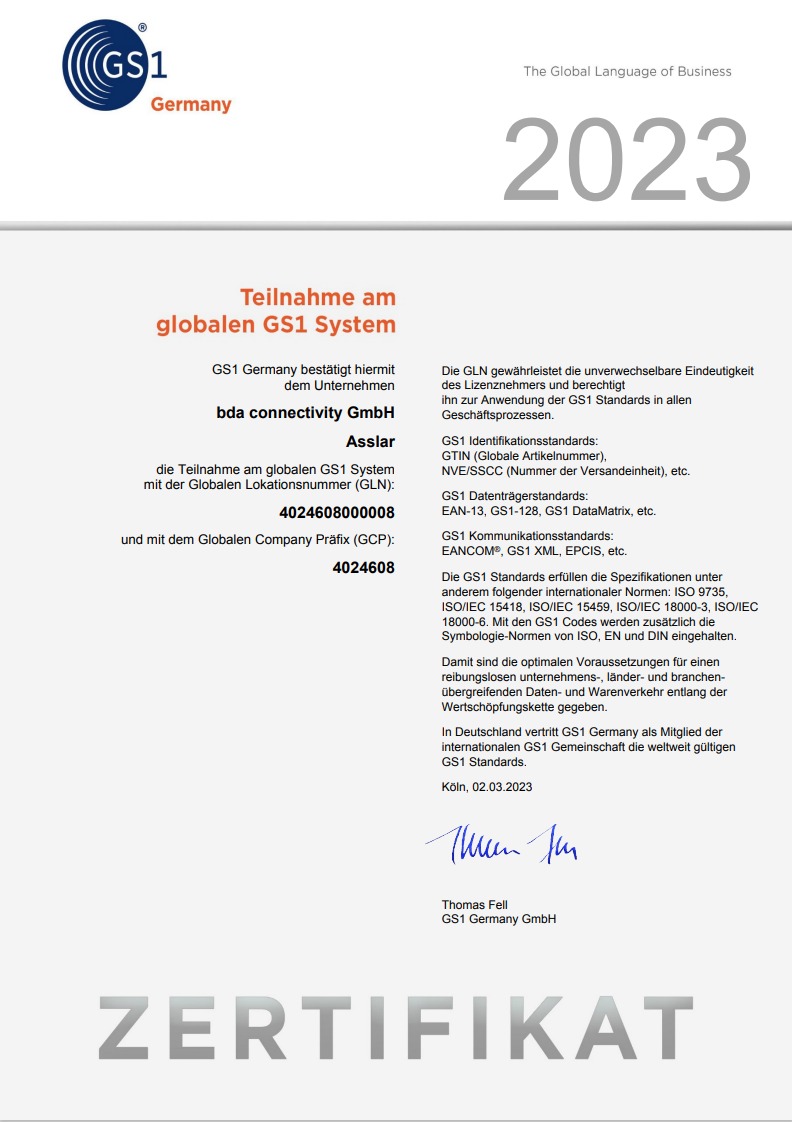 Identify, Capture and Share
The GS1 system provides unique identification numbers worldwide to uniquely identify the company, services, products, locations, etc. Well developed supply chain management standards are extremely important for daily business operations as they simplify the processes between and within individual companies.
The GS1 system provides to be global, secure, cross-industry, application-driven and scalable.
We are happy to receive this certificate and it serves as a visible sign for us and our customers that our business operations are safe and smooth.