Coupling attenuation & Burst test on balanced cables and cabling systems (engl.)
From September 17 to 20, participants from around the world gathered in Orlando, Florida, USA, to attend the 72nd annual Cable & Connectivity Industry Forum. This event is considered the most important meeting place for presenting and discussing the latest technologies, products, processes and applications in the field of cables and connectivity.
We were also part of the event. In cooperation with Dave Hess and Ralf Tillmanns, our graduate engineers Bernhard Mund and Ralf Damm created an excellent presentation, which was presented by Dave Hess during IWCS 2023.
If you are interested in the presentation, you can download it now as a PDF.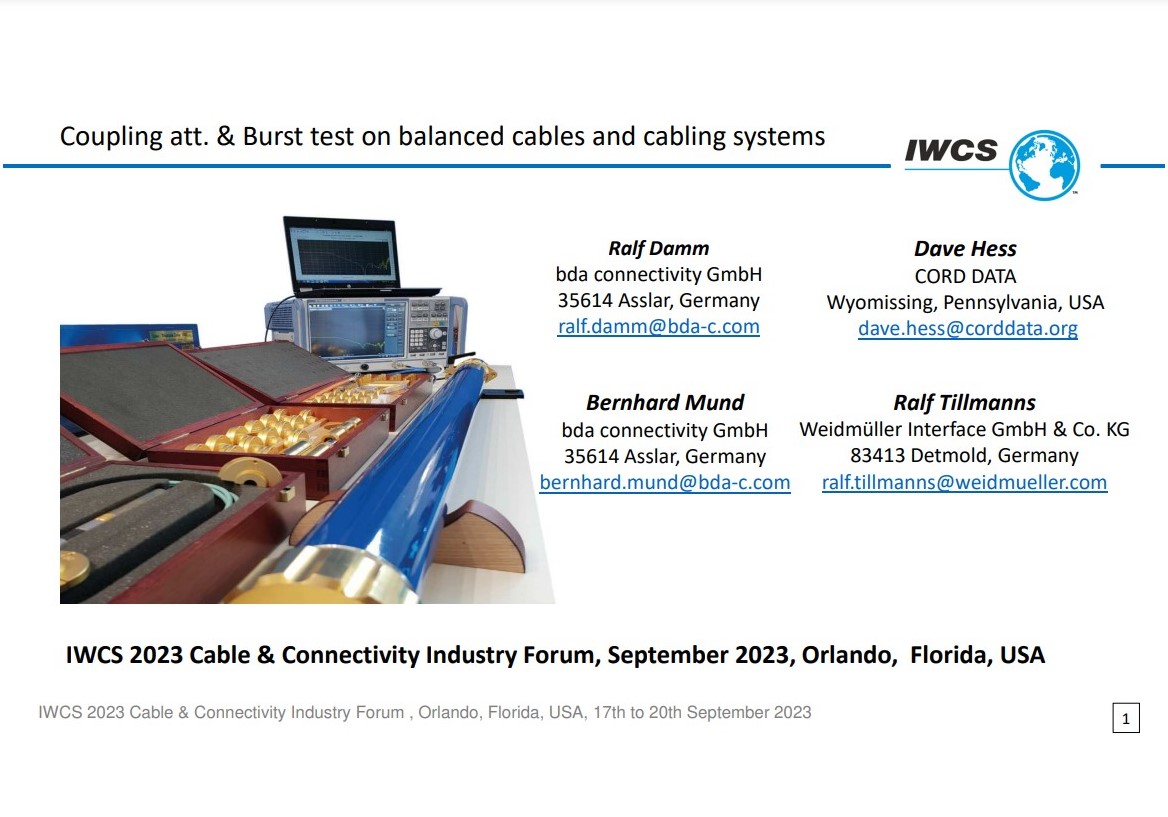 Authors:
Bernhard Mund, bda connectivity GmbH
Ralf Damm, bda connectivity GmbH
Dave Hess, CORD DATA
Ralf Tillmanns, Weidmüller Interface GmbH & Co. KG